Los Angeles Real Estate Litigation Attorneys
Comprehensive Representation in California
Matters of real estate are inherently complex and high-stakes endeavors involving a myriad of parties and moving parts. When something goes wrong, it is not always easy to understand your legal options or the most advantageous way forward. You will need legal representatives who understand your unique perspective and the intricacies of local, state, and federal real estate law.
Our Los Angeles real estate litigation lawyers have decades of collective legal experience handling a wide variety of real estate disputes throughout California. In light of ongoing market volatility that has left many commercial real estate investments and projects in stages of crisis, we have diligently represented builders, developers, landlords, leaseholders, and investors. Our team at Eanet, PC has a strong track record of identifying and solving client problems, and we are ready to put our knowledge and resources to work for you. We know what is at stake, and we will fight to secure the favorable outcome your case deserves.
---
Your success is our success. Discuss your case with us by calling (310) 997-4185 or contacting us online.
---
Real Estate Cases We Handle
Our firm's team is extensively familiar with all elements of commercial real estate and how these matters are adjudicated in California. We have represented clients before state and federal courts and on appeals as well as in arbitration and mediation.
Our Los Angeles Real Estate Litigation Attorneys Routinely Handle Cases Involving:
Real Estate Partnership Disputes. Real estate brokers and agents will often form partnerships, a type of legal business entity that allows partners to share in risks, losses, and profits. Ideally, a robust partnership agreement will establish each partner's contributions to the business, how proceeds will be distributed, and how disputes will be resolved, among other things. Partnership disputes are not uncommon but will need to be carefully handled. Partnership agreements will sometimes mandate mediation or arbitration before litigation can be pursued. Our team can represent partners and work to satisfactorily resolve the conflict as efficiently as possible.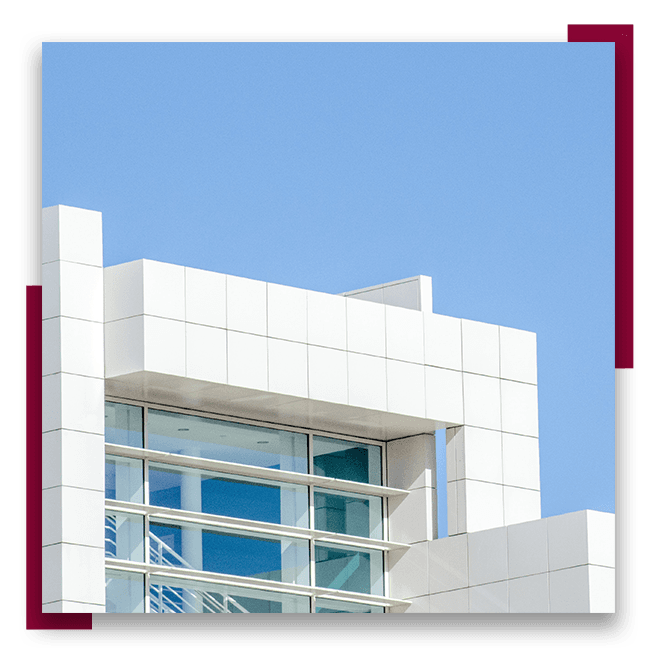 Realtor/Broker Commission Disputes and Fiduciary Duty Claims. Real estate brokers and agents will seek to collect a commission once a transaction has been successfully completed. When multiple agents are involved over the course of a real estate transaction, there are sometimes disagreements over which agent was ultimately the party primarily responsible for facilitating a sale. These conflicts can sometimes be avoided if the prospective buyer signs an exclusive buyer-broker agreement with a single broker or agent. We can help agents and buyers navigate commission disputes. As a buyer, seller, or commercial leaser, your real estate agent also owes you a fiduciary duty. This means they must act in your best interest. An agent might violate this duty if they fail to inform you of other offers on the table or a property's material defects. Breaches can also occur acts on a client's behalf with their permission, accepts secret fees without the client's knowledge, or covertly acts as the agent for both the buyer/leaser and seller in a transaction. If you have suffered damages as a result of a breach of fiduciary duty, we can help you explore your legal options.
Real Estate Fraud, Concealment, or Failure to Disclose. Real estate occurs when a party deliberately misrepresents some element that would influence the value and saleability of a property. There are many types of fraudulent schemes that are unfortunately prevalent in real estate, including predatory lending, rent skimming, and straw buyer arrangements. Concealment, one of the most common types of fraud, involves a deliberate failure to disclose a property's material defects that the buyer or leaser tends to discover only once the transaction has closed. If you have suffered damages as a result of concealment or any other type of real estate fraud, our firm can review your legal options and work to recover compensation.
Construction Defects. Shoddy design, materials, or workmanship can cause defects that jeopardize the safety of a property and its occupants. Architects and engineers are generally responsible for defects resulting from flawed design, while contractors and subcontractors are liable for substandard workmanship. Most construction agreements will specify what will happen if defects are discovered. If a party refuses to honor the terms of the contract, additional legal action may be necessary. Construction or design professionals may also be responsible for paying damages if their defect resulted in one or more physical injuries. We can help you resolve defect disputes and recover owed compensation.
Contractor Disputes and Breaches of Contract. Construction projects can be messy affairs with numerous setbacks. Strong construction projects will allow for contingencies and give all parties flexibility to complete the project as quickly as possible. In some cases, however, contractors may fail to live up to their contractual obligations or materially breach their agreements. If these breaches result in losses, you may need to pursue litigation to recover commensurate compensation. A contractor dispute may also result in a mechanic's lien being placed on the property if the conflict involves alleged non-payment. Our firm can help you explore your legal options in these and other scenarios.
Loan Workouts and Modifications. Changing economic circumstances – many of which may be beyond your control – could result in a situation where you are unable to keep up with your current loan terms. Loan workouts and modifications can prevent foreclosure, restructure debt, and facilitate a more sustainable payment plan. Potential adjustments include loan extensions, forbearances, and rate reductions. We can help you negotiate loan workouts and modifications.
Deficiency Actions. If a foreclosed property sells for less than what the departing owner owes, their lender may have the right to collect the difference, which is called the "deficiency judgment." California allows deficiency actions following judicial foreclosures, which more heavily involve the courts. However, most California foreclosures are nonjudicial, so many property owners – especially residential homeowners – will not need to necessarily worry about deficiency judgments. Our team can help you seek deficiency actions or evaluate relief options if you are the subject of one.
Adverse Possession Actions. In California, a party can claim adverse possession and potentially seize control of property if they have continuously used the property for at least five years and have paid the associated property taxes during that time. We can help property owners defend against adverse possession actions.
Personal Guarantee Actions. A personal guarantee is a promise that an individual will personally take responsibility for a business's debts if the company fails. Personal guarantees are sometimes used for commercial real estate transactions and must be carefully negotiated. We can assist entrepreneurs with reviewing these clauses and other parties with enforcing personal guarantee actions.
Commercial Real Estate Foreclosures. When a business falls seriously behind in making loan payments, the lender may choose to foreclose. Foreclosure is typically a protracted process, and it can become even more complex when commercial property is involved. Our firm can represent developers and landowners in foreclosure proceedings. We also can assist business owners with foreclosure avoidance options, including loan workouts and modifications.
Lender Liability Disclosures. In certain situations, borrowers can bring legal action against lenders for breaches of contract, breaches of fiduciary duty (if such a duty exists), and/or inappropriate collateral sales following a loan default. To avoid these outcomes, lenders must act in good faith and make any necessary disclosures when entering relationships or negotiating agreements with borrowers. Our team can help lenders defend against these claims. We can also assist commercial borrowers with legal action when their rights have been violated.
Receiverships. A receivership is a court-facilitated tool that can help lenders and struggling businesses efficiently recover funds in default. The court-appointed receiver will oversee the company's operations for the duration of the receivership and will be responsible for making major financial decisions. We can represent and work to protect the interests of owners throughout receiverships.
Escrow and Earnest Money Disputes. At the start of the real estate closing process, the buyer will typically place "earnest money" in an escrow account until the transaction is completed. If problems arise during the closing process and the sale does not go through, there can sometimes be conflicts over what will happen to the funds in escrow. In most cases, the escrow holder will not return funds to anyone until a dispute has been resolved. Our team represents buyers and sellers in these matters and can work to secure a favorable outcome.
Specific Performance Actions. When a real estate transaction falls apart during the closing process, one party may wish to compel the stalling party to honor their contractual obligations and complete the sale. A specific performance action essentially asks the court to force a party to fulfill their contractual responsibilities and go through with the transaction. Our Los Angeles real estate litigation lawyers can assist buyers and sellers with specific performance actions.
Development and Entitlement Disputes. Advancing a commercial real estate project will often involve securing entitlements from local government regulatory authorities. Entitlements give developers the right to use land a certain way. Environmental and zoning issues will sometimes get in the way of securing the necessary entitlements. Our firm knows how to negotiate with local agencies and can work to secure the entitlements your project needs.
Complex Commercial and Retail Landlord-Tenant Disputes. A well-designed commercial lease will plan for numerous contingencies and include a robust plan for conflict resolution. Still, unforeseeable and/or unavoidable landlord-tenant disputes will sometimes develop and imperil a tenant or property. Our team can help landlords and businessowners navigate these conflicts.
Commercial and Retail Evictions. While unfortunate, evictions can sometimes be necessary if a commercial tenant fails to honor the terms of their rental agreements. Securing a commercial eviction can be a challenging process, and landlords must take careful steps to provide the appropriate notices. We can guide landlords through this process and offer advice to commercial tenants facing eviction.
Partitions. If a commercial property has multiple owners through a business relationship, a single owner can choose to pursue a partition action that aims to equitably divide or force the sale of the property. Our lawyers can help businessowners review their options when pursuing or responding to partition actions.
Quiet Title Actions. All buyers must verify that the property they are looking to purchase has a clean title and a clear chain of ownership. When title clouds are present, action must be taken to cure the defects. Our firm is familiar with a wide variety of title defects and can efficiently facilitate the necessary quiet title actions.
Alternative Dispute Resolution Services
While we are prepared to go to court, our team at Eanet, PC understands that litigation is not always the most advantageous means of resolving a dispute. In many cases, it is more cost-effective and efficient to reach a settlement through negotiation, arbitration, or mediation. Arbitration and mediation are also often mandated in real estate and other contracts. Our Los Angeles real estate litigation attorneys are well-versed in alternative dispute resolution and can provide the seasoned representation you need.
---
Request an initial consultation with our team by calling us at (310) 997-4185 or contacting us online. Payment plans are available.
---
Experienced | Fair | Efficient
Get Started Today