Los Angeles Compliance Attorneys
Tailored Legal Guidance for California Employers
Every business, regardless of size, faces challenges. Complex local, state, and federal laws strictly regulate workplaces and employment relationships. Retaining sophisticated legal representation can help ensure your business remains in compliance and avoids unnecessary litigation.
Our Los Angeles compliance lawyers offer comprehensive legal guidance to employers throughout California. We regularly assist with various matters of compliance and can help establish best practices in company culture documents and employee handbooks. Our accomplished team at Eanet, PC has decades of combined legal experience and takes the time to understand each of our client's unique needs. We will work closely with you or your organization and work to provide you with the personalized solutions you need to succeed.
---
Your case will be directly handled by our attorneys. Contact us onlineor call us at our number (310) 997-4185to discuss your options with us!
---
Our firm has assisted clients across a wide variety of industries, including manufacturing, marketing, technology, healthcare, entertainment, and retail. While our compliance services aim to proactively avoid problems, we can also assist employers with litigation efforts if a dispute becomes seemingly irreconcilable.
---
Get the guidance you need when navigating issues of compliance. Schedule a free initial consultation with our team at Eanet, PC by calling (310) 997-4185 or contacting us online!
---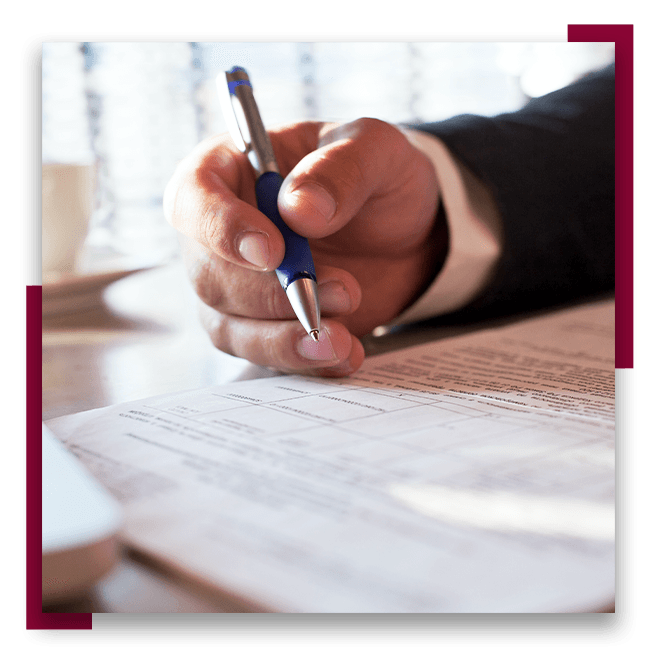 Our Los Angeles Compliance Lawyers Can Assist You With Matters Involving:
Compensation. Wage and hour disputes can be unfortunately common and will sometimes be the result of a misunderstanding of the applicable laws. Employees and independent contractors must be appropriately classified, and employees must also be classified as "exempt" or "non-exempt" from overtime pay in a manner that is consistent with California and federal law. Overtime pay must result in commensurately additional compensation to all non-exempt employees, and all required paid and unpaid meal and rest breaks must be provided. Compensation must also be dispersed in accordance with employment and contractor agreements as well as all relevant rules and regulations. We help employers evaluate potential misclassification, unpaid overtime, and other compensation-related issues.
Anti-Discrimination. Federal law prohibits employers from discriminating against applicants or employees on the basis of their race, religion, sex, color, disability, or age (for applicants and employees over 40 years old). California law enforces a variety of additional anti-discrimination protections. Hiring and recruitment practices must be carefully scrutinized to detect and amend any seemingly innocuous language or line of questioning that could be construed as discriminatory. In addition, a commitment to anti-discrimination and corresponding policies should be emphasized in a business's employee handbook. Our team can assess anti-discrimination policies and help incorporate new measures.
Reasonable Accommodations. Employees have the right to request reasonable accommodations in the workplace based on religious beliefs, physical or mental disabilities, and pregnancy. Employers are required to negotiate in good faith and allow requested accommodations so long as they do not constitute an "undue burden" to the business or result in harm. Navigating these issues is important and can be challenging.
Sexual Harassment. Similar to anti-discrimination, employers are expected to commit to an anti-sexual harassment policy. This policy should include grievance procedures that ideally preserve anonymity and take steps to avoid potential retaliation. Employers must mandate anti-harassment training of company leaders, managers, and employees and implement other solutions that emphasize an organization's no-tolerance policy. Our team can review employers' current anti-sexual harassment protocols and recommend potential changes.
Retaliation and Wrongful Termination. Employees have the right to file claims with the appropriate government agencies when they suspect violations of the. They may also choose to follow grievance or conflict resolution procedures outlined in an employee handbook. In either case, an employer cannot take adverse action against an employee as a direct result of their formally or informally raising a concern. Doing so is considered retaliation and is prohibited by law. Layoffs and terminations are often the realities of running a business, but these affairs must be delicately handled to ensure compliance with all relevant laws.
Health and Safety. The Occupational Safety and Health Act (OSHA) heavily regulates workplace conditions and enforces highly specific rules in certain industries. California's Division of Occupational Safety & Health (Cal/OSHA) typically handles these matters at the state level. Agency inspectors have the right to conduct workplace inspections and respond to employee complaints. Intentional or unintentional violations of OSHA rules can result in serious penalties. Employers must ensure compliance with all OSHA rules to avoid these consequences and ensure the safety of their employees. Our team can help employers interpret OSHA rules relevant to their specific industry, including COVID-19 related requirements. We are committed to facilitating safer workplaces.
Medical Leave. Under state and federal law, emost employers are required to provide a certain amount of protected unpaid medical leave each year to employees). A qualifying employee can take this leave as a result of a personal illness, pregnancy, or an ill family member. Qualifying employers must inform employees of their rights under state and federal law and provide the appropriate leave when requested. We can work to ensure all necessary disclosures are made and assist employers and employees with responding to protected leave requests.
Employee Privacy. Employers generally have the right to monitor the activities of their employees while they are at work. This includes any and all information contained on work-provided computers and devices. Employers should generally refrain from gathering and retaining information that is not specifically relevant to the business. In addition, employers should explicitly define expectations of privacy in their employee handbooks and adhere to laws governing employee privacy. Our team can help employers review and implement these policies.
---
Get the guidance you need when navigating issues of compliance. Schedule a free initial consultation with our team at Eanet, PC by calling (310) 997-4185 or contacting us online!
---
Helping Employers Understand Their Rights and Obligations
Employers must thoroughly understand the laws that govern their conduct and California workplaces to avoid inadvertent violations and resulting penalties. A constantly evolving regulatory landscape can make it challenging for employers to keep up with what is required of them.
Our legal team is well-versed in local, state, and federal employment law and can educate your company's leadership. We work with you to develop an employee handbook that reflects your business's values and adheres to all disclosure and other regulatory requirements. This essential document will represent your continuing commitment to your employees' health, safety, and wellbeing as well as set the tone for how you wish your organization to be perceived by its workers.
Additionally, our Los Angeles compliance attorneys can review all other employee communications, including recruitment messaging and new hire documentation, for potential compliance concerns. Our goal is to prevent potential compliance issues from becoming real problems.
Experienced | Fair | Efficient
Get Started Today