Los Angeles Employment Attorneys
Representing Employers Throughout California
The local, state and federal regulatory landscape is constantly evolving. Your business will need experienced and knowledgeable representation to ensure compliance with all legal requirements to minimize the likelihood of litigation. You will also need to be prepared to respond to any challenges that may warrant legal action.
Our Los Angeles employment lawyers represent clients in all types of litigation. We have decades of combined legal experience and are well-versed in how these disputes are adjudicated in California and Federal courts. Our team at Eanet, PC has handled matters involving the entertainment, marketing, technology, retail, healthcare, and manufacturing industries and is prepared to leverage our knowledge and resources to benefit your case. We offer professional, cost-effective representation and an unparalleled level of service. Our attorneys are passionate about serving the needs of our clients and will fight tirelessly to deliver the outcome you need and deserve.
Comprehensive Employment Litigation Services
Our team is made up of talented litigators who know the ins and outs of local, state, and federal employment law. We have a strong track record of identifying and implementing legal strategies that produce favorable results for our clients. Our firm assists employers in regulatory investigations and in defending state and federal agency complaints.
---
Put our firm to work for you. Contact us online or call (310) 997-4185 to request a free initial consultation.
---
Our Los Angeles employment attorneys also assist employers with issues of compliance. We are extensively familiar with all relevant laws that govern specific industries and work with businesses to proactively avoid problems that could place your company in legal jeopardy.
Our team at Eanet, PC can assist you with:
Recruiting and Hiring Practices including background checks
Drafting and Negotiating Employment Agreements
Wage and Hour Compliance such as worker classification, breaks, and wage payments
Employee Discipline and Management
Preparing and Negotiating Separation and Severance Agreements
Reasonable Accommodations and Leaves of Absence
Internal Investigations
Trainings
Employee Handbook Preparation and Implementation
Internal HR Audits
EDD Audits
Employee privacy protections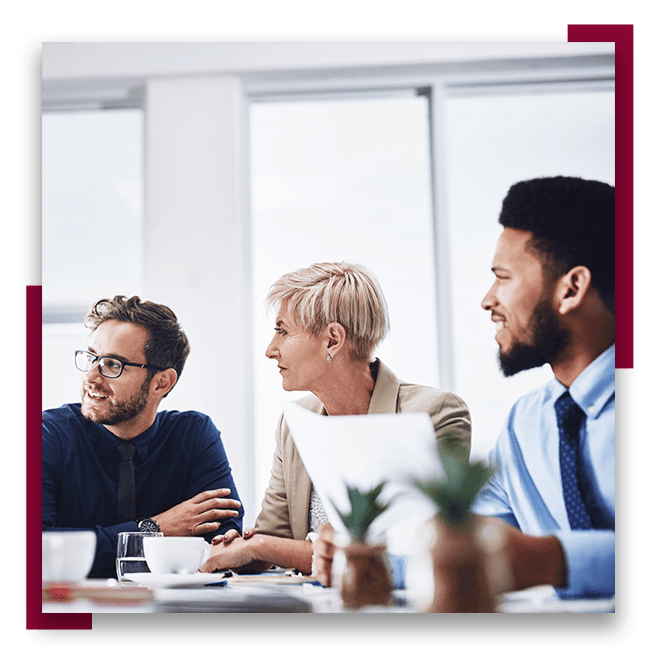 In addition to our employment litigation practice, we provide advice and counsel to employers navigating an ever changing legal landscape. We are prepared to serve as your business's strategic partners and can help you avoid legal pitfalls that lead to litigation. Our team can simultaneously help you implement proactive solutions to whatever challenges you face.
Our firm can also help you take proactive steps to protect your intellectual property, trade secrets, and other types of sensitive or proprietary information. This may involve implementing and advising on patents, copyrights, trademarks, contracts, and other powerful legal tools. If your business is harmed as a result of unfair competition or intellectual property theft, our litigators are prepared to pursue all available legal remedies and aggressively enforce your intellectual property rights.
Our Mission is to Reach Your Goals
We will take the time to understand our client's specific needs, concerns and goals. Our Los Angeles employment lawyers will handle each element of your case, and provide outstanding client service. We will not be satisfied until you are.
Our team's diverse set of skills and backgrounds also allows us to provide personalized services in several different areas of the law, including business litigation and commercial real estate litigation.
---
Contact us online or call (310) 997-4185 to learn more about how we can assist you. Payment plans are available.
---
Experienced | Fair | Efficient
Get Started Today