Los Angeles Commercial Litigation Attorneys
Representing Plaintiffs and Defendants Throughout California
When your organization is embroiled in a business dispute, you need a legal team that understands what is at stake and is prepared to exhaust every available legal option. Our Los Angeles commercial litigation lawyers can help you navigate all types of complex business disputes.
We regularly represent plaintiffs and defendants in state and federal courts and have substantial experience with every phase of civil litigation. Unlike some "litigators," our team at Eanet, PC is prepared to go to trial, and we develop litigation strategies to suit our clients' needs and budgets. We are passionate about implementing efficient and cost-effective legal solutions and will do everything possible to secure a favorable outcome in your case.
---
Contact us online or call (310) 997-4185 to schedule a free initial consultation and start exploring your litigation options. Payment plans are available.
---
We are familiar with how to effectively navigate each stage of the litigation process, from pleadings through discovery, motion practice, and trial. We have litigated cases in courts throughout California and can also assist with any necessary appeals.
In addition to our courtroom experience, we have extensive experience in Alternative Dispute Resolution (ADR) and have represented clients in settlement negotiations, mediation, and arbitration proceedings. Our firm is able to take cases on all types of fee arrangements, from hourly to contingency and everything in-between.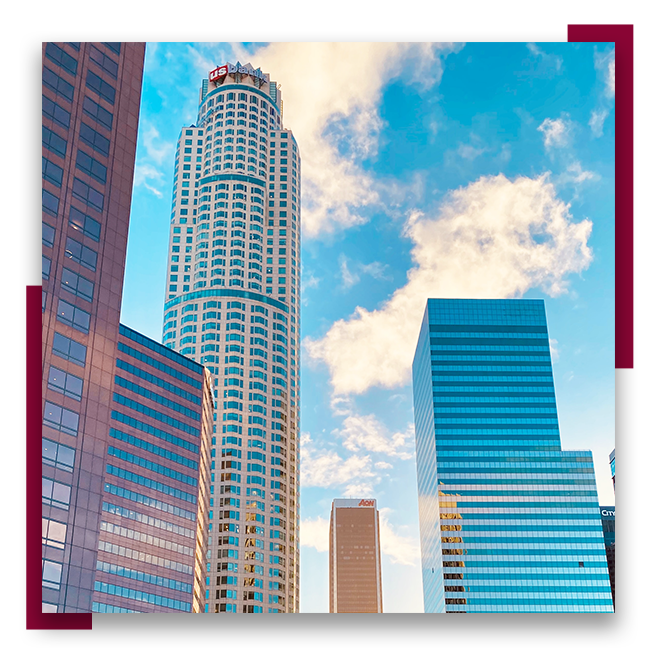 Our Los Angeles Commercial Litigation Attorneys Handle Claims Involving the Following
Fiduciary duties are owed in many business relationships. For example, executives in a corporation owe a fiduciary duty to the company and its shareholders. Someone who owes a fiduciary duty must act exclusively and responsibly in the best interests of the principal. Breaches of fiduciary duty can cause serious financial damage and disruption to a business. We can help your company recover compensation for incurred damages. We also defend clients who have been wrongfully accused of breaching their fiduciary duties.
Contracts, whether written or oral, can be enforced in the state of California if a party fails to fulfill their contractual obligations. Successfully pursuing a breach of contract claim requires proving the existence of a valid contract, the claimant's performance (or excuse for nonperformance) under that contract, the defendant's breach, and the resulting damages. We will work to secure the maximum available compensation in these cases as well as represent defendants facing these claims.
Shareholders are partial owners in a corporation and will have certain rights under the company's operating documents and shareholder agreements. When a dispute arises, shareholders must carefully review these contracts to understand the available legal remedies. Our firm can help majority and minority shareholders assess potential claims and pursue the most advantageous strategy.
"Conversion" refers to the stealing of property. We regularly prosecute and defend cases involving embezzlement of business funds, refusals to turn over business property, borrowers who have defaulted under secured loans.
Fraud
In the business context, fraud occurs when a company or its officers intentionally and dishonestly misrepresent facts as a means to exploit another party, typically for financial gain. Our team represents plaintiffs and defendants in these matters.
Business Torts
A business tort occurs when one business wrongfully harms another as a result of deliberate malice or negligence. Our firm handles business tort cases involving tortious interference, trade libel, commercial disparagement, restraint of trade, and more.
Corporate Governance Disputes
Corporate governance refers to a company's overall strategy for balancing the needs and interests of shareholders, executives, customers, and the broader business community. Disputes can emerge over compensation, company direction, risk management, environmental impact, and many other factors that impact a corporation's image and operations. We can work to efficiently resolve these types of disputes.
Trade Secret Misappropriation and Unfair Competition
Businesses must take proactive steps to protect their intellectual property and other forms of proprietary information. We can help you implement powerful safeguards and enforce your rights when your company's invaluable trade secrets are stolen, exploited, or abused.
Entertainment Litigation
Players in the entertainment industry face unique legal obstacles when engaged in high-profile disputes. We are prepared to represent film production companies, media companies, television networks, studios, technology companies, and celebrity talent in these high-stakes conflicts.
---
Put our Los Angeles commercial litigation lawyers at Eanet, PC to work for you. Contact us online or call (310) 997-4185 to get started.
---
We regularly go toe-to-toe with some of the largest law firms in the United States. Our firm has earned a stellar reputation among our former clients, and we strive to provide you with the seasoned legal guidance you need to succeed.
Some of our representative case results include:
Obtaining a judgment on pleadings for a plaintiff seeking to enforce a judgment outside of a 10-year period; upheld on appeal (Fred Y. Hadaegh v. Shahzad Khaligh)
Prevailing on a summary judgment on behalf of a client (a green energy fund) for over $700,000 on conversion and intentional interference with contract claims
Securing six-figure jury verdict for a client on fraud claims against a former CEO and Board Chairman; upheld on appeal in a published opinion (IIG Wireless, Inc. v. Yi [2018] 22 Cal. App. 5th 630)
Obtaining a defense jury verdict for an investment company against claims brought by a former investor
Obtaining a substantial confidential settlement for fraud, conversion, and unfair competition claims against several of the nation's largest insurance companies arising out of wrongful use of client's producer codes and account information
Obtaining dismissal of fraudulent transfer claims against several defendants accused of receiving millions in wrongfully obtained funds from a third-party
Securing dismissal of all claims against a client at demurrer stage in action by the purchaser against the seller of a restaurant alleging fraud and concealment
Succeeding on summary judgment for over $700,000 on behalf of secured lender in connection with defendants' breach of secured loan and conversion of collateral
Obtaining a writ of attachment for over $545,000 on behalf of a creative design firm in connection with legal action commenced against electric car manufacturer Faraday & Future
Experienced | Fair | Efficient
Get Started Today