Los Angeles Employment Litigation Attorneys
Professional Representation in California
When you become involved in an employment dispute that warrants legal action, you need legal representatives who have a thorough understanding of California's unique labor laws. You also need a firm that is ready to fight and win, no matter the complexity of the conflict.
Our team at Eanet, PC offers a full-service practice devoted to litigating all types of employment disputes. Our Los Angeles employment litigation lawyers have decades of combined legal experience and provide skilled representation to clients throughout the state. We provide a high level of personal service, and our attorneys will directly handle every element of your case. Our track record and reputation speak for themselves, and we are prepared to leverage our knowledge and resources to obtain the favorable outcomes you need.
Our litigators represent clients in California's manufacturing, marketing, technology, healthcare, entertainment, and retail industries. We do not accept a high volume of clients, which allows our team to give your case the personalized attention it serves.
---
Schedule a free initial consultation to start discussing your legal options with us. Contact us online or call (310) 997-4185 today!
---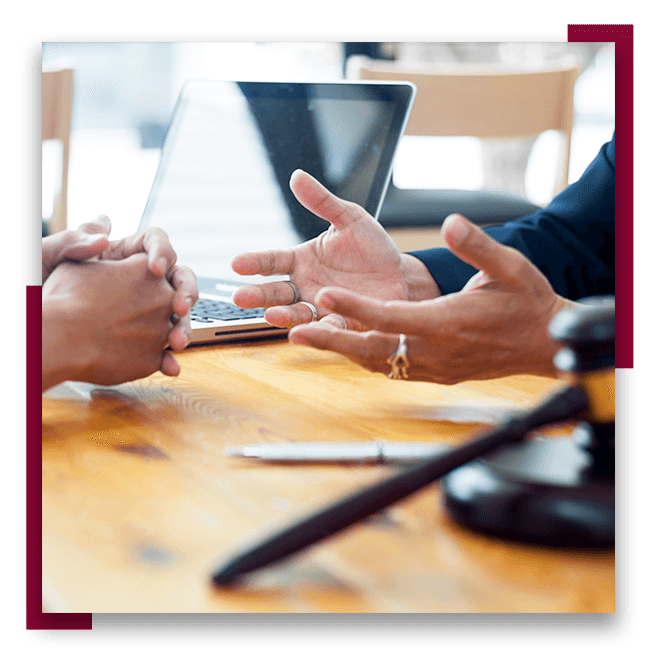 Our Los Angeles Employment Litigation Attorneys Can Assist You With Cases Involving the Following
Unfair Competition and Trade Secret Misappropriation
While non-compete agreements are not enforceable in California, workers cannot steal, abuse, or exploit trade secrets and other types of sensitive or proprietary information. Litigation against employees can generally only be pursued if there is evidence that trade secrets were misappropriated and applicable non-disclosure agreements were breached. We represent employees in matters involving employee mobility as well as employers who have suffered damages as a result of unfair competition.
Wage and Hour Disputes
Employers must appropriately classify workers as exempt employees, non-exempt employees, or independent contractors based on the objective nature of their work and whether they meet certain requirements. Non-exempt employees are entitled to overtime pay, and all employees are entitled to regular paid and unpaid meal and rest breaks. Employers must honor the compensation terms described in employment and independent contractor agreements. Our firm can assist individual workers with misclassification problems and issues of non-payment. We offer compliance services to employers that are designed to ensure all regulations are being followed and thereby proactively avoid these types of disputes.
Negotiation of Employment Agreements, Separation Agreements, and Severance Agreements
Contracts will define an employer's relationship with their employees. An employment agreement will specify their classification, title, job responsibilities, pay, benefits, conditions of employment, and restrictive covenants, among other things. A separation agreement will outline the terms of an employee's exit, while a severance agreement will exchange certain rights (including the ability to pursue legal action) for compensation and potentially other benefits. Both employers and employees must carefully review these documents to ensure they are enforceable and will achieve desired goals. Our team can serve as your advocate if you are looking to negotiate an agreement with an employer or employee.
EDD Audits
An EDD audit aims to confirm that an employer is paying all required payroll taxes. These audits may be triggered if a misclassified independent contractor files for unemployment or if an employer is late in filing their return or making payments. We represent employers in these audits and can work to protect your interests.
Wrongful Termination
Many employees working in California are "at-will," meaning they can be terminated for nearly any reason. However, an employer cannot terminate an employee on discriminatory grounds or as the result of retaliation. A wrongfully terminated employee has the right to bring legal action against their former employer. If the resulting suit is successful, the employee may be entitled to monetary damages and a reinstatement of their position, including back pay. If you are an employee who believes you were wrongfully terminated, we can evaluate your case and seek the maximum compensation that is available to you. If you are an employer, we can help you defend against claims of wrongful termination.
Class Actions
A class-action lawsuit involves multiple plaintiffs bringing legal action against the same defendant. In matters of employment law, class actions typically involve multiple employees who have similar grievances, such as a systemic failure to provide meal or rest breaks. Class actions are generally only practical when suing larger businesses with hundreds or thousands of employees, and the endeavor can be a huge undertaking. We can review your circumstances and advise whether a class action is the most efficient means of achieving justice. Our team can also assist employers with defending against class actions.
Private Attorney General Actions (PAGA)
This regulatory mechanism allows employees to file simplified lawsuits to recover compensation when their employers violate provisions of the Labor Code. Our firm helps employers decisively manage and respond to PAGA complaints.
Workplace Discrimination, Harassment, and Retaliation
State and federal law forbid employers from discriminating against workers on protected grounds. Workers are also protected from hostile work environments, sexual harassment, and retaliation for reporting misconduct internally or externally. As a worker, bringing a claim in these areas generally requires going through the appropriate government agency before litigation can be explored. As an employer, you may be subject to a government investigation if a claim is filed against your company. We can assist employers with managing these processes.
---
Get the professional guidance you need when exploring employment litigation. Call (310) 997-4185 or contact us online today!
---
Government Agency Claims and Investigations
Depending on the nature of the conflict, it may not be possible for employees to immediately file lawsuits against their employer. Federal and California law requires employees to first go through the appropriate regulatory agency before additional legal action can be taken.
Victims of workplace discrimination, for example, will first need to exhaust administrative remedies before they can take their employers to court. An employee will need to file a claim with either the California Department of Fair Employment of Housing (DFEH) or the federal U.S. Equal Employment Opportunity Commission (EEOC) within the statute of limitations. The agency will open a case and investigate the claim. If they are convinced the discrimination claim is legitimate, they may attempt to negotiate a settlement with the employer or mount legal action on the employee's behalf. Otherwise, the employee will receive a Notice of Right to Sue. This notice provides only a narrow window – 90 days – to file a lawsuit in the appropriate court.
Certain types of disputes, including conflicts involving unpaid overtime, wrongful termination, and retaliation for taking protected medical leave, do not require administrative remedies. Employers must be prepared for the possibility that employees with these types of concerns will immediately pursue legal action. Our Los Angeles employment litigation lawyers will work tirelessly to secure a favorable outcome if your business becomes the subject of a regulatory agency investigation or lawsuit. Our team at Eanet, PC can also help you simultaneously implement proactive solutions that ensure compliance and avoid unnecessary conflict.
Experienced | Fair | Efficient
Get Started Today