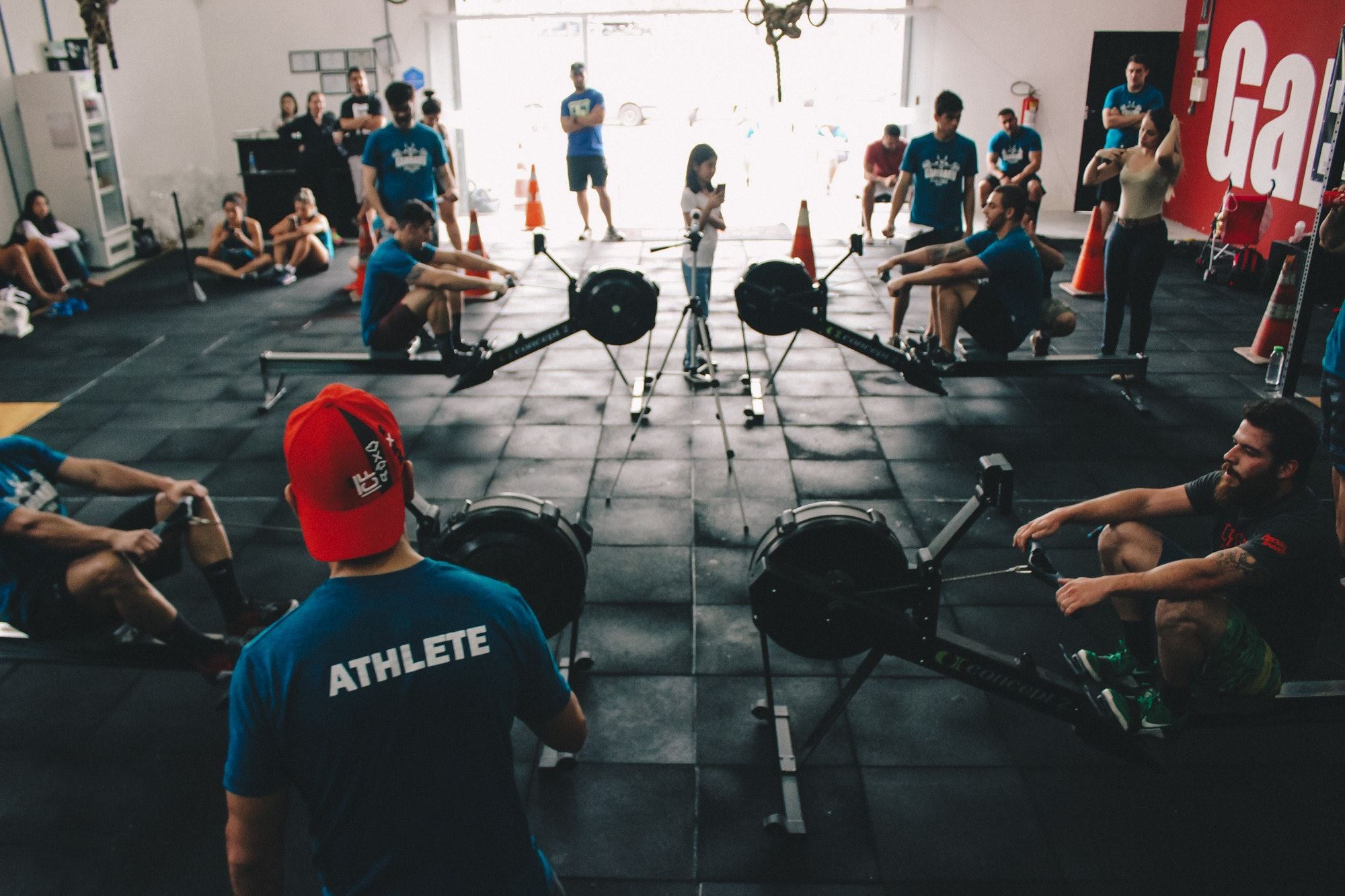 I started "doing" Crossfit when I was deployed to the Middle East in 2008.  My roommate John was an instructor and he dragged me and another guy along until I was hooked. It was a growing but still small phenomenon then.  I remember looking for a "box" (CrossFit speak for gym) and there were two options on the Westside of Los Angeles, California where I lived.  The trainers I started working with later started Dogtown CrossFit (in Culver City, not in Dogtown, Venice).  Now, there are dozens of boxes in Los Angeles, hundreds in California, and 13,000 boxes worldwide!  After a hiatus of a few years, my current box is CrossFit Horsepower. 
Much of the explosion in CrossFit's growth corresponded with its Reebok sponsorship and branding relationship.  The licensing agreement between the companies was entered into in 2010.  At that time, I remember thinking that it would be great for the growth of the "sport of fitness" but I also thought there was a good chance that the companies would end up in court with each other suing for breach of contract or other wrongs.   
In June 2018, the lawsuit came.  In a Complaint filed in the United States District Court for the Northern District of California, CrossFits sued Reebok for Breach of Contract, Breach of the Covenant of Good Faith and Fair Dealing, and Breach of a Massachusetts Consumer Protection Act.  CrossFit alleged that Reebok failed to comply with their licensing agreement and owed CrossFit approximately $4.8 million. As part of the exclusive licensing deal, CrossFit was to receive a percentage of sales of branded merchandise as a royalty; but also Reebok would provide between approximately $2-4 million per year (through 2020) in connection with the CrossFit Games (including the cash purse and sponsorship fees) and a marketing commitment of between $6.6 million and $15.4 million per year.  All this on top an an initial non-refundable $2 million payment to Crossfit.   With this type of cash and marketing getting poured in, CrossFit's explosive growth since 2010 becomes less of a shock. 
Late last month, CrossFit and Reebok reached a confidential settlement of the claims.  It is safe to assume that Reebok paid some amount to CrossFit for the breach of contract and other claims.  In a joint press statement, it appears that they are ready to keep working together, at least through the end of the current deal.  Even though a lawsuit was filed, it looks like their ability to resolve it quickly allowed them to move forward in their business relationship.  So, I look forward to seeing even more Reebok branded merch for at least a few more years…